Auer Signal multi colour beacons
Auer Signal multi colour beacons offer maximum flexibility. Our multi colour beacons can display up to 7 different colours depending on the model. If the operating status or security level changes, the appropriate colour can be displayed.
1 Beacon + 1 Lens =
Up to 7 different colours

Series R multi colour beacons
Multi colour beacons of the new series R can display 7 different colours. All 7 colours can be controlled externally. The multi colour beacons are available in two lens designs: RCMM in compact and RMM in high lens design.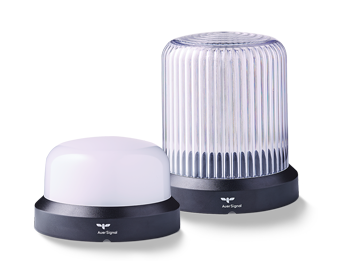 Modul-Perfect 70 multi colour models
For our signal tower PC7 we offer the PC7DM inline module and the PC7DMB top module. Both modules can display 7 colours and can be controlled externally via 3 inputs. If your PC7 signal tower has less than 3 free inputs, fewer colours will be displayed. The PC7DMB Top module can also be used as a single beacon solution in combination with a base, without any additional modules due to its good signalling effect and design.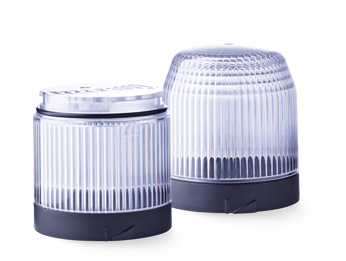 Series N & Series P multi colour beacons
Both the series N and the series P offer multi colour beacons. The models can display the colours red, yellow and green. The multi colour model of the series N is also available as a high power version with 3 high power LEDs per colour.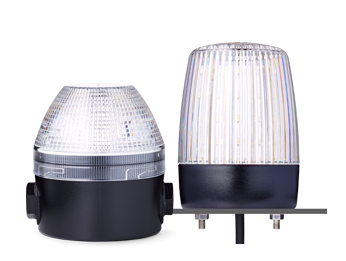 Find further information about our signalling devices, their functions and our multi colour beacons of the built-in series M22 in the category signal lights!