Xenon flashtube
By applying a sufficiently high voltage in a bulb filled with the noble gas xenon, a very intense light pulse or flash of light is generated as a result of sudden discharge. Xenon beacons are still used in any situation that requires the brightest of light signals. No other type of beacon can compete with the absolute luminous intensity of a xenon beacon.
ADVANTAGES
Good signalling effect thanks to intense light pulse
DISADVANTAGES
Inside of flashtube turns black over time and light output is reduced
Service life reduced by high current density and electrodes being charged as a result or by degeneration of energy store
Service life reduced by vibrations and impact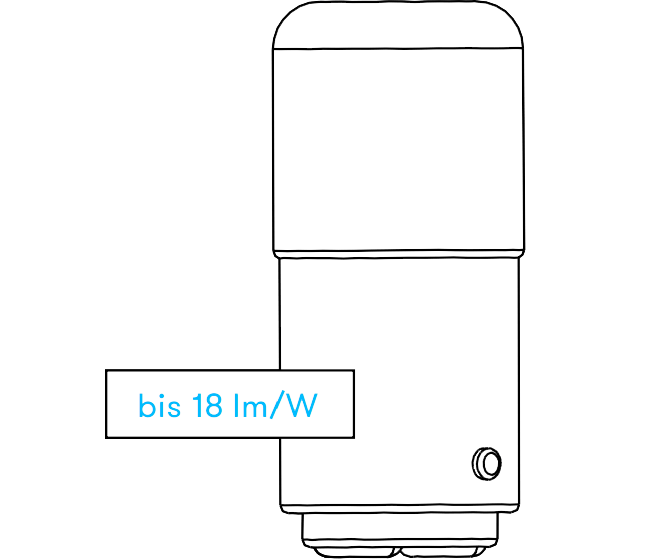 Incandescent bulbs
A filament of tungsten wire is heated to a high temperature, which causes it to emit energy across a wide wavelength range, including in the visible range. Incandescent bulbs are now mainly used when low maintenance is an important factor and when the initial outlay is more of a concern than energy consumption.
ADVANTAGES
Most simple and cost-effective light source
Available in a wide range of shapes, voltages and outputs
DISADVANTAGES
Low light output: 8-18 lm/W
Limited service life: approx. 1,000 h for standard bulbs
Service life reduced significantly
by vibrations, impact, flashing operation, etc.
Blackening of bulb over time
'Yellowish' light
Relatively high loss of light energy when coloured lenses penetrated
Lots of maintenance required as bulb has to be replaced on a regular basis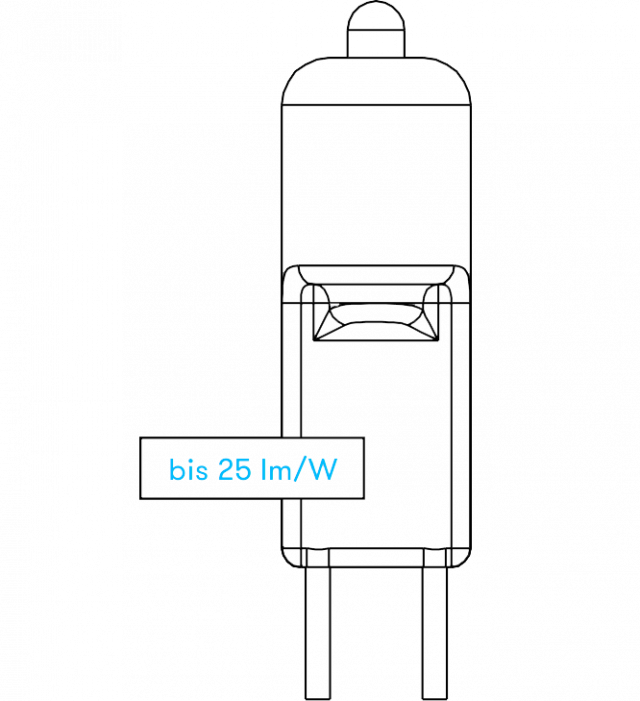 Halogen bulb
Halogen bulbs follow the same basic technology as incandescent bulbs. The difference is that energy is emitted as a result of halogens being heated to a high temperature rather than a tungsten wire.
ADVANTAGES
Higher light output than incandescent bulbs: up to 25 lm/W
Longer service life (about double that of incandescent bulbs)
Little blackening of bulb - same luminous flux throughout the entire service life
DISADVANTAGES
Limited service life: approx. 1,500-3,000 h
Service life reduced by vibrations, impact, etc.
Service life reduced by flashing operation (current spike caused by switching)
Relatively high loss of light energy when coloured lenses penetrated