Stack lights & andon lights
We offer two different types of tower lights: compact and modular. The modular stack light offers optimal flexibility while the compact one is intended for immediate use, e.g. as a signal light. Both variants can be adapted exactly to the needs of your company. Our andon lights are available in diameters from 30mm to 70mm. You can configure the columns individually from the lines Modul-Perfect 70, Modul-Compete 50, Eco-Modul, Half-Dome, Modul-Compact as well as Modul-Signal or choose a prefabricated stack light.
Overview stack lights & andon lights
Modular

40 mm Ø
50 mmØ
60 mm Ø
70 mm Ø

PC7

Our signal tower flagship PC7 meets the highest demands. The PC7 is the right choice when a future-proof, high-performance stack light with many flexible options is needed.

CT5

The cost-optimised CT5 has the same central contacting as the PC7, but was developed exclusively for 24V DC operation. For standard applications where high quality and an attractive price are required, the CT5 is the right choice.

ECO
Modul

The standard tower light series Eco-Modul is still equipped with classic contacting with metal pins, but also offers a complete product range in LED and incandescent lamp technology in three sizes.
Compact

30 mm Ø
Semi-circular Design,
90 mm Ø

Modul
Compact

The ready-to-use LED signal tower is offered pre-configured or built to customer specifications and is available in the size Ø 30 mm. Perfect for large quantities. Very attractive price-performance ratio.

Half Dome

Visual-audible LED signal tower in a semi-circular design for wall mounting. Optimal signalling due to 180 degree beam angle.
Boost my light
IO-Link for andon lights CT5 and PC7
The new PC7MC5IO and PC7BLVIO base modules as well as CT5MC5IO and CT5KR1IO enable the implementation of our PC7 and CT5 signal towers into IO-Link communication systems.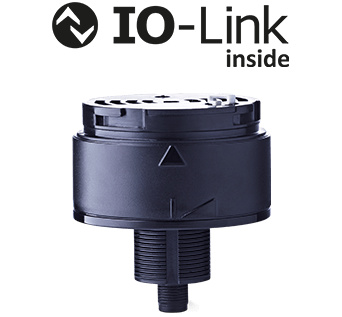 Tower lights are indispensable in mechanical engineering and plant construction. But LED stack lights can also be found in many other areas such as logistics facilities and building services engineering. We pay particular attention to quality, performance, flexibility and reliability in the design and production of stack lights. Andon lights from Auer Signal are therefore characterised by the highest quality and particularly high luminosity.
Full flexibility with high performance LED andon lights
As all our products, Auer Signal stack lights are developed and produced directly in our factory in Austria. The latest models are not only particularly flexible, but also future-proof due to the patented internal contact. In our product portfolio we provide tower lights with a diameter of 30mm to 70mm. With our products, the Modul-Perfect 70, Modul-Compete 50, Eco-Module 40, Eco-Module 60 and Eco-Module 70, we offer a comprehensive range of modular andon lights. For high performance and flexible options, we recommend the Modul-Perfect 70. For standard applications where high quality and an attractive price are required, the Modul-Compete 50 is the right choice. Our Eco-Module series offers a standard program in three different sizes.
IO-Link stack lights
The Modul-Perfect 70 as well as the Modul-Compete 50 are also available for IO-Link control. Thanks to the new IO-Link bases these signal towers are also suitable for IO-Link networks. The modular system of our andon lights enables an easy set up of the IO-Link stack light as the IO-Link technology is integrated into the base.
The following tower light bases offer IO-Link functionality:
Two different model types: modular and compact stack lights
Auer Signal offers two different types of tower lights:
The modular series
The compact series
The modular series can not only be put together individually, you can also add or replace individual modules yourself at any time.
If you wish to receive the andon light pre-assembled, choose one of our compact models. The Modul-Compact 30 and the design model: the half domes can be directly connected, wired and used. Although compact models can also be configured individually, they cannot be changed afterwards.
Individual tower lights for self-configuration
Our configurators allow you to configure your stack light to meet your individual requirements and needs. Alternatively, you can choose from the most common configurations. If you choose one of the pre-assembled versions, we can make you a particularly inexpensive offer starting with one ordered unit of andon lights. Our tower lights are certified according to current industry standards and can therefore be used worldwide.